RDX's SUCCESSFUL EUROPEAN TOUR EXTENDED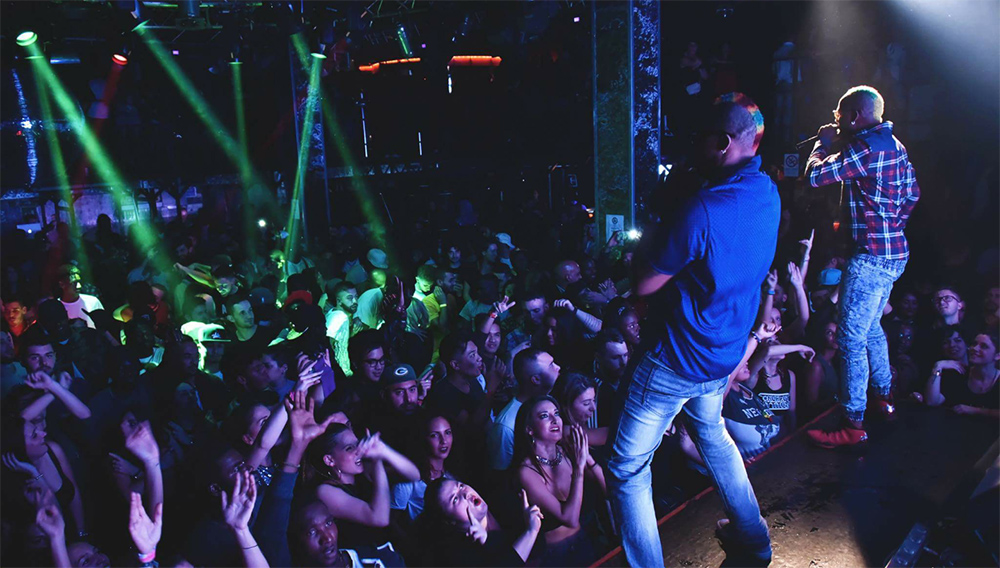 Dancehall duo RDX, having been absent from the European tour circuit for the last two years, have now proven that their loyal European fans have missed their presence in the region.
The duo originally set to spend four weeks on their 'LOL' Europe tour have had to extend the stint by at least two weeks due to the demand from fans and promoters for more RDX shows in additional cities including Toulon, Bordeaux and Strasbourg in France, Amsterdam and Rotterdam in Holland and Oslo in Norway.
"Since 2008 we have been touring Europe every year, sometimes twice a year. We had to make Europe miss us while we changed booking agent for that region. This tour is with our new agents Ovaproof Bookings and we are pleased with the response from Europe thus far" Renigade explained
So far the experience has been a memorable one for the dancehall trendsetters specifically the fan reactions in every city of the tour. RDX is also pleased with the traction the new singles Bang, Dazzle Dem, Chrome Wine, Waistline Talk, LOL and Hot Foot are getting on the continent.
"Just the reaction of the audiences always memorable; the look of awe, joy & admiration on people's faces when RDX performs for them is priceless." Delomar added
The 'LOL' Tour began in Berlin and then visited Warsaw in Poland, Catanzaro in South Italy, Rome, Stockholm and Malmo in Sweden and Beek in Netherlands. Next the duo will be performing in Paris France, with a few more stops until the tour climaxes at the end of November 2016.
While in Europe, RDX also premiered the visuals for the weed inspired single 'Footprints' on their official RDXVEVO page. The music video is considered real life for RDX and their Shellaposse team.
"The video is a real life depiction of what happens at a Shella Posse drink up. Usually RDX just organize a celebration & invite the Posse over fi hold a mad vibes, we just hired a professional videographer to capture it this time." Delomar added
Directed by RDX & the Shella Posse crew themselves, the dancehall rule breakers aren't worried about scenes that could be deemed reckless behavior or uncomfortable for some persons as this is their reality.
"This is what happens in a party inna real life, People get "reckless" on occasion. Once nobody getting hurt, it's all in good fun." Renigade supported
The duo have also shot videos for new singles; Bang, Waistline Talk, Your Touch and Comfort Zone and will be releasing these strategically throughout the remainder of 2016 into 2017. RDX is also making arrangements to perform in Africa before the end of this year.
Next year, 2017, will mark 10 years since the RDX brand evolved and will see some interesting developments and releases for the anniversary of the dynamic dancehall duo. For all updates on the RDX and Shellaposse brands follow them on social media @rdxmusic and @shellaposse.
You may also like...
Find us on Facebook
Event Countdown
Advertisement