RDX starts 2017 with a Bang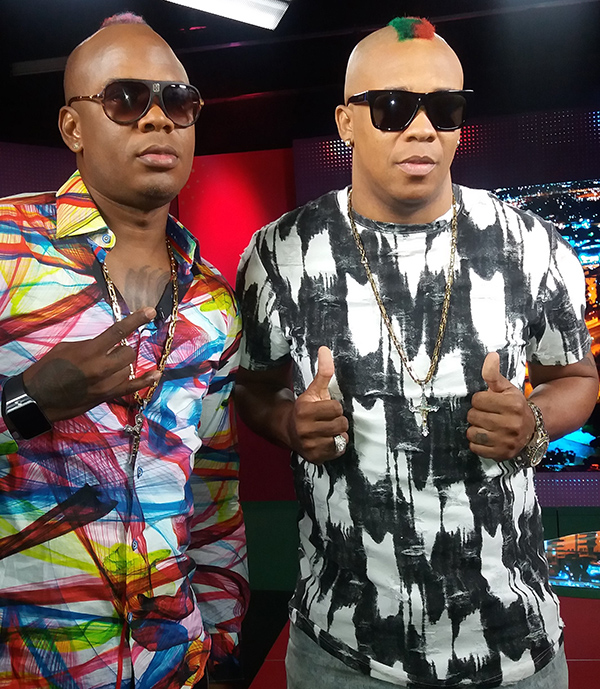 Renigade and Delomar of RDX are quite certain that 2017 will be one of the best years yet for the chart topping, world touring Dancehall Duo. They are not only celebrating another addition to their vast catalog of number one hits in Jamaica with the LOL single, but the duo also is poised to hit number one again with their brand new female inspired single called Bang.
Produced by True Blue and Blaqk Sheep of Apartment 19 Music, the Bang single is a freestyle on a remake of the 1994 released Car Crash riddim and was inspired by another freestyle on the same riddim that the Duo saw females reacting to in and outside of the Dancehall space.
"We heard a freestyle on the Car Crash riddim that the ladies were bruking out to so we watched their movements inside & outside Dancehall and just go in the studio & spit a freestyle of our own talking bout all we saw them doing." Delomar explained
The single took on wings of its own while the duo completed their extended tour of Europe last November due partially to the familiarity of the Car Crash Riddim, but more so due to the RDX energy that cementedBang as a hit.
The single was amped even more throughout the festive season with the release of the dynamic visuals late last month. The music video, shot in Bamboo district, St. Ann Jamaica and directed by the artistes themselves, stars popular dancehall dancers Marvin The Beast, DHQ Nickeisha Dani Boo and Cojo.
After taking the time to rest and enjoy their families throughout the holidays, RDX is now back on the grind with plans to churn out new projects this year, a year that also marks the 10th anniversary of the successful RDX brand.
"2017 is our 10th anniversary and we intend to celebrate our continued success, so look forward to additional international recordings this year as well as seeing RDX properly enter the Carnival market with our collaborative single with Nadia Batson called Reverse It. We have some serious surprises as well as we continue the RDX evolution so listen out!" Renigade added
Fans can look forward to hearing more of RDX's new single Level Up produced by Not Nice Records this month, as well as the release of the official video for RDX's female dancing single Chrome Wine. TheirBang Video is now available for viewing on RDXVEVO on YouTube.
For all RDX 10th Anniversary updates for them on social media  @rdxmusic.
You may also like...
Find us on Facebook
Event Countdown
Advertisement