Sandz organizers take over Fiction Night Club
The promoters of the popular Sandz party series Supreme Team Limited will be taking their knowlege of successful event promotion and execution to their new spot, Fiction Night Club at the Marketplace in Kingston Jamaica.
The team confirmed that it was always their goal to have their own space to leverage the passion they have for developing experiences into a restaurant or bar space and they thought that taking over management of Fiction was a great opportunity.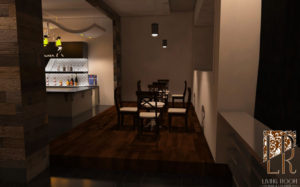 "When the opportunity presented itself we really could not hesitate. This will allow us to maintain constant interaction with our customers.  Being that Mr. David "Squeeze" Annakie already did a phenomenal job with the decor of the venue, there will be a heavy focus on the customer experience, service from all levels along with a new business model for the location," Andrew Ellis, Director of Supreme Team Limited explained.
According to CEO of the Fiction Nightclub, Mr. David Annakie, he is very pleased to be handing over the management of the space to the Supreme Team. He believes the young men are visionaries, driven and have the passion to take the club and lounge arena to the next level not only in Jamaica.
This new management will mean major changes to how the space functions. There will be a transition from the traditional nightclub concept to a more modern lounge operation.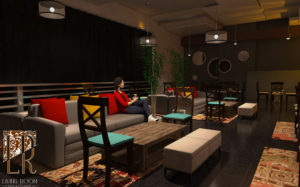 "Our first order of business is to enhance the existing  lounge and introduce our customers to the exciting cocktails, wine selection and delicious menu we have in store," Ellis added
The location is now closed over the next few weeks to prepare for the new unveiling of THE LIVING ROOM, transforming a part of the space into a restaurant floor plan with adequate seating arrangements for both small and large groups. The Living Room will be suitable for events, launches, birthdays and other occasions.
The Supreme Team Limited over the last few years, with successful stagings of Sandz and their other affiliated events including; Triple Thursdays, The Estate, Ova Suh, Backyaad BBQ and Funch, have really developed an understanding of what the customers want to see in an entertainment space. They believe that putting these elements into a fixed space will make The Living Room the ultimate spot.
"Overall, the enhanced decor and the energy that will be put into the space alone will create a lot of excitement and we are proud of the product that we will be putting forward and cannot wait to share it." Oniel Forbes, Director of Supreme Team shared
Patrons can expect to see a lot of surprises with the launch of The Living Room this Summer.
You may also like...
Find us on Facebook
Event Countdown
Advertisement