JOHNNY LIVE COMEDY BAR SPORTS NEW VENUE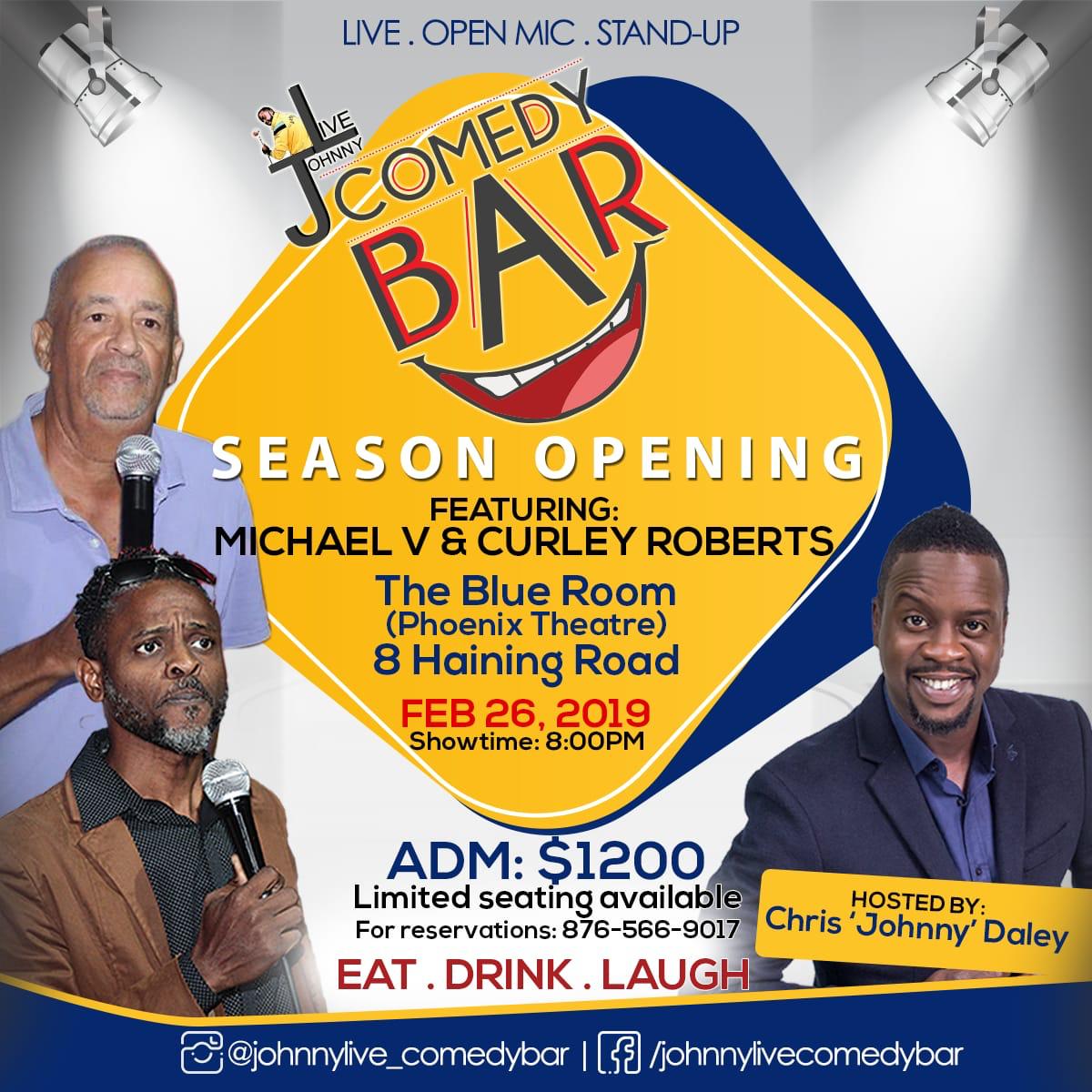 The immensely successful Johnny LIVE Comedy Bar series returns this month to a brand new venue after awesome second and third season staging's at 100 Hope Road in Kingston.
The series is the epitome of the growth and development of Jamaican stand-up comedy with known acts touching the weekly stage as well as the grooming of new comedic talent through the open mic segments.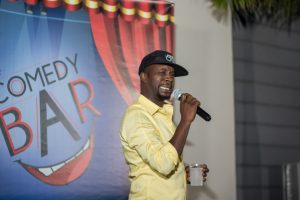 Spearheaded by the creator of the series, actor, broadcaster and comedian, Chris Johnny Daley, Johnny LIVE Comedy Bar has found a new home at the Phoenix Theater, 8 Haining Road in Kingston where it will kick-off its new season next Tuesday. While the venue has changed the organizers promise that the offerings remain the same; food and drinks will be available for purchase, and the belly busting fun and entertainment patrons have grown accustomed to will be the weekly standard.
While Daley is grateful for the partnership with 100 Kingston as it has helped the series to grow through 2018, a difference in vision led to 'Johnny Live Comedy Bar' saying goodbye to 100 Kingston and saying hello to Phoenix Theater.
"Change is necessary in order to facilitate the growth of the show's brand and help to unearth new talent in the comedy space, while we appreciate the involvement of 100 Hope Road over the last year, we decided to move on as their vision was not in-line with ours, but our relationship with 100 Kingston is good and we may still be able to negotiate with 100 Montego Bay." Johnny explained.
The Johnny LIVE Comedy Bar series has been well received since it started more than two years ago and has seen the expansion to Montego Bay as the first stage of island wide comedy takeover. Daley is also looking at even more cities in Jamaica experiencing Comedy Bar this year.
"Stand-up Comedy is growing in Jamaica and we have been getting numerous requests to take Comedy Bar to other parishes. We will definitely be growing the brand this year with more locations and with even more comedians from overseas being a part of Comedy Bar through the Johnny LIVE Comedy Bar Quarterly Specials," Johnny added
The Johnny LIVE Comedy Bar Kingston season begins on Tuesday February 26 at The Blue Room, Phoenix Theater in New Kingston, it features comedians Michael V and Curley Roberts and will be hosted by Chris 'Johnny' Daley himself.
You may also like...
Featured Videos
Find us on Facebook
Event Countdown
Advertisement