BRIT JAM FLESH BRINGS ANOTHER FIRST TO JAMAICA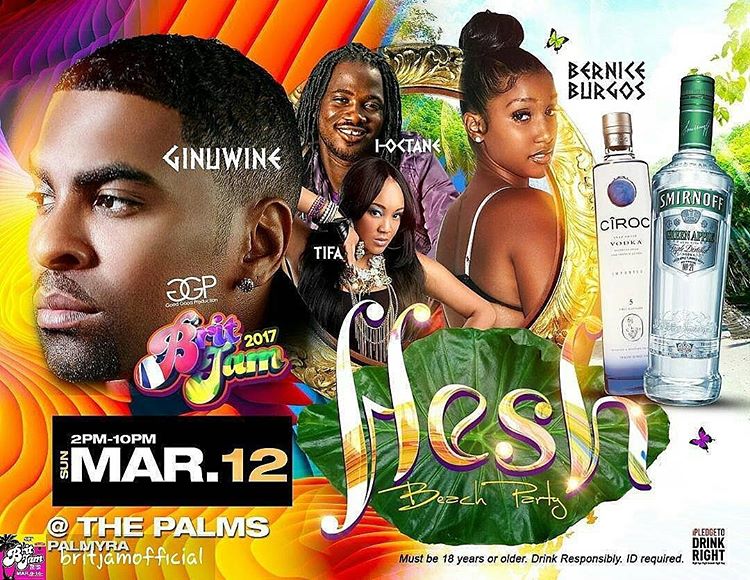 With eight successful years under its belt of providing excellent entertainment to Spring Breakers in Jamaica. The Brit Jam Music Festival 2017 will continue this trend this year with exclusive parties at new venues and first ever celebrity appearances from March 8-14, 2017.
One such exclusive event is 'Flesh' set to ignite the Palms at the Palmyra on Sunday March 12. The event will feature Grammy nominated and Platinum selling artiste Ginuwine as well as sexy video vixen Bernice Burgos, the rumored ex girlfriend of Canadian Rapper Drake.
The inclusion of international performers and personalities to the Flesh event isn't new however, as the event has had appearances from International artistes like Drake and Neo as celebrity guests over the years.
Last year however for the first time, BritJam added official international hosts to the Flesh event with Blac Chyna and Rob Kardashian, who alongside Jamaica's own media Vixen Yanique 'Curvy Diva' Barrett, broke the Internet and put the event even more so on the international radar.
"This year we thought video vixen Bernice would be an excellent addition to the event and a solid follow up to last year;s host Blac Chyna. We want to give our European American and Jamaican fans unique experiences so we are excited to be the first event to have Bernice Burgoes appear in Jamaica " Flesh promoter Evan 'Zum' Powell shared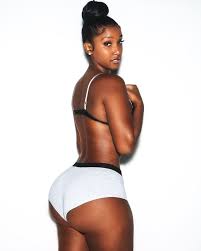 Jamaican TV personality and host, Yanique Curvy Diva Barrett is also preparing to make her return to BritJam Flesh after a successful first appearance last year with Blac Chyna.
"I'm excited to meet and host Flesh with Bernice this year because she seems like she knows how to have fun and that's what we will be doing with patrons for BritJam' Yanique Curvy Diva Barrett added
The Brit Jam Spring Break Music Festival will also feature International rapper Young M.A. who will be appearing in Jamaica for the very first time at the All White event on Saturday at Tropical Bliss.
The weeklong festival goes until March 14 2017 with eight varying events. All Black welcome Party, Cook OutPool Party, Wata War Dancehall Vs Soca, All White; Flesh, Who's The Boss Boat Party, Emergency WearCostume Party and the Playboy Pajamas and Lingerie party. The series is sponsored by recording giant Good Good Productions and International Vodka brand Ciroc.
You may also like...
Featured Videos
Find us on Facebook
Event Countdown
Advertisement